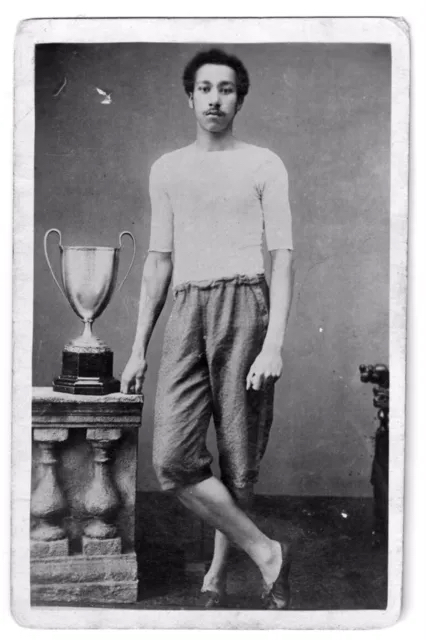 Friday 28 October 2022 is the 157th anniversary of Arthur Wharton's birth. Arthur was born in 1865 in Jamestown, Accra, Ghana to parents of Ghanian royalty.
In the early 1880s, Arthur came to the UK to train as a missionary, ending up at Cleveland College in Darlington.
He soon became interested in sport, leaving the church to become a footballer. He played as a goalkeeper for Darlington, Newcastle and District (a pre-cursor to Newcastle United) and Preston North End before becoming the world's first black professional footballer at Rotherham Town. At Sheffield United, his First Division appearance against Sunderland made him the world's first black player to play in the top flight. Towards the end of his career, Arthur played for Stalybridge Rovers and Ashton North End.
Outside of football, Arthur was a talented cricketer and rugby player. He competed in cycling and became the world's fastest man on 3 July 1886, having sprinted 100 yards in 10 seconds in authentic championship conditions at Stamford Bridge, London.
Arthur died penniless in 1930, at the Springwell Sanatorium, near Doncaster, where he had been living his final years, as a miner, tobacconist, and pub landlord. He was buried in an unmarked grave in Edlington Cemetery and his story was forgotten until the late 1990s.
We are proud to partner with the Arthur Wharton Foundation to begin production on an audio series that explores Arthur's legacy and unearths hidden stories of people of colour in North East football.
In this interview, Shaun Campbell, founder of the Arthur Wharton Foundation sits down with us to discuss racism and black representation in football over the last 157 years.
Watch this space for updates and the series release.